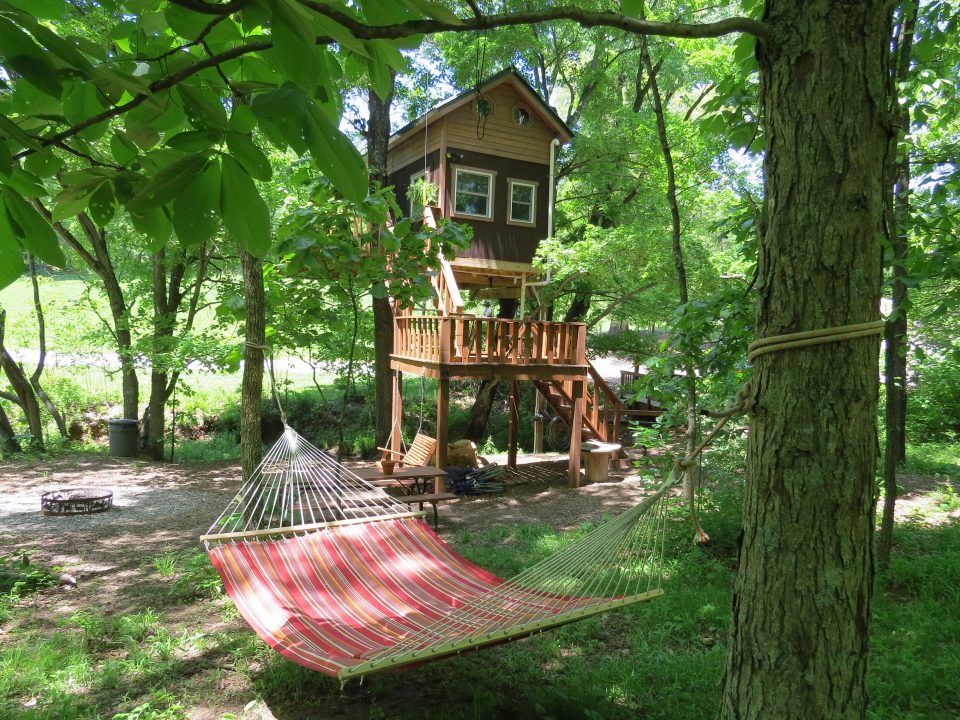 Some of the best vacation ideas for those trying to distance themselves from others are those that offer natural, outdoor attractions and experiences. There is no better place to socially distance than nestled high above the ground in a beautifully furnished treehouse or individual log cabin. More families have heard about the unique experience of lodging in a private unit and have been eagerly starting to plan their next trip.
If you're looking to plan a vacation, but you want to make sure you're doing it while staying socially distant from others, visit Timber Ridge Outpost & Cabins!
Here's why our unique vacation rentals make for the best socially distanced vacation:
All Our Units Are Individual and Spaced Out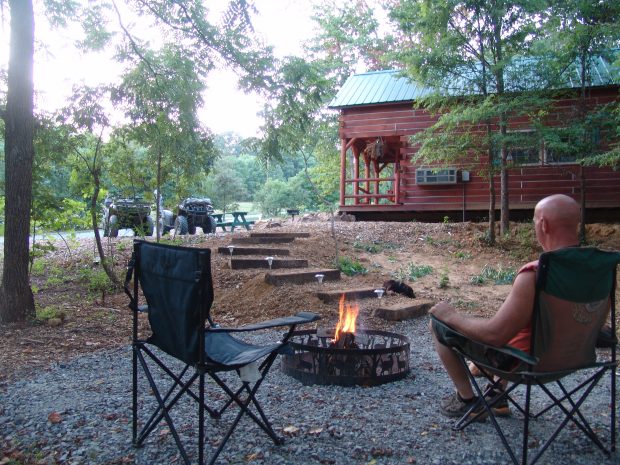 When you stay with us at Timber Ridge, you won't need to worry about being too close to other cabins. Our units are individual, so families can experience the relaxing benefits of a vacation while reducing their risk of being expose to the virus.
If you want even more privacy, you can rent one of our houses on acreage. Our large Walnut Hill home sleeps 12-14 people and sits on 35 private acres. Or we have our 3-bedroom Prairie House that sits on 60 acres of land and sleeps 8. If you're looking to make your vacation even more relaxing, don't forget that we have our Pine Ridge home that sits on 4 private acres and has a hot tub!
You Can Participate in Outdoor Activities
At Timber Ridge Outpost & Cabins, we are going the extra mile to keep your family as safe as possible. We encourage families to participate in our many outdoor activities such as pond fishing, horseback riding, or exploring our hiking trails! We also have a convenient pavilion open to all guests with games, picnic tables, and grills for guests to enjoy their time outdoors.
Our Staff is Always Willing to Help
Our staff is truly like no other. We take pride in giving our guests a nice, relaxing, and safe place to stay. Our units have gone through a multi-step sanitizing process, which can be found on our home page!
The owners also live on sight, so if you need anything during your stay, they can pick it up and safely deliver it to you. Guests can also shop for sweet treats, souvenirs, and other cabin essentials at the Garden of the Gods ice cream & gift shop.
Plan Your Next Visit with Us
If you're looking to plan a safe, socially distanced vacation, contact Timber Ridge Outpost and Cabins to learn more about our treehouse and house rentals. When you're planning your stay, remember we offer contactless check-ins too, just let us know in advance!